About Us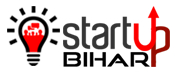 Infact, It all started with a startup initiative by the Director of the Startup Dr. Parwaizur Rahman who founded Benevolent Software Technologies Private Limited in year 2017. Dr. Rahman is PhD in Computer Science and is Life member of Senate of Mazharul Haque University and also a member of Finance Committee of the University. Dr. Rahman has 27 years of experience working with multi national companies and working abroad in countries like USA, UK, Japan.
Along with other IT Services initiatives Dr Rahman has written plenty of softwares in the area of School Management, GST Invoicing, RF-ID Attendance, Hospital Management, Online Examinations and many more. While interacting with Education department he observed the problems in the MDM reporting related issues as the incharges have limited knowledge of accounts and are not confident of putting the financial figures in the form of cash book.
Benevolent Software went ahead with the initiative to make the reporting easy for the head masters and for this a project with name eMDM was started in 2019.
eMDM is an initiative by Benevolent Software Technologies Private Limited to speed up all MDM reporting with quick turn around. A market survey was conducted by our representatives. During our survey with respect to the opportunities, employment generation possibilities and earning potentials a wide gap was identified and Benevolent Software thought to invest in this opportunity.


After doing detailed study Benevolent Software undertook this project. Today, there are plenty of teachers who have made their cash book with minimal effort.
It was also decided by board of directors of the company to setup a secure portal https://emdm.in to launch this service.
In order to reach to its real users we have made many educational videos to reach more people who need this kind of service.
In case you have any question you may get in tocuh with us on Whatsapp 7004317936.

we host eMDM services in a Tier-4 data center having 99.99% uptime making our services available for 24x7.
Government School headmaster / Mid Day Meal incharges have to spend a lot of time in making MDM Report related to mid day meal programme like Annual Cash Book. emdm.in brings Easy Solution for them.
Now you don't have struggle and to break your head or such reports. It is very easy just a matter of few moments.
Our Business Analysts and Software Engineers have spend considerable amount of time towards understanding of the entire system.
We are pleased to have produced a robust system to make your all types of Reports without hassle.
eMDM Setup
eMDM is Web Based 24x7 Service. We have rich infrastructure in terms of Hardware. Our hosting is in Tier 4 data center.
eMDM Compute Servers are high end servers for best performance and availability.
We have two setups as given below.
As a novice you can give a try on our Test Server. After you become comfortable you can make your reports on our Production Server
Making Mid Day Meal Reports
Only Enter Total Number of Students
Six Pages of MDM Report Generated Automatically
Highly Secure Password Protected
Mobile Friendly (Responsive Design)
No Calculation Required for Cash Book
Just add Income, Withdrawal and Expense Your Cash Book is Generated as PDF
Deployed on Dedicated Server for Super Performance
Making Cash Books
Enter Opening Balance of Financial Year
Enter Your Income Monthwise
Enter Your Withdrawal Amounts Monthwise
Enter Your Expenses Headwise, Monthwise
Your Cash Book is just a Button click away
Deployed on Dedicated Server for Super Performance